The Complete
Reconditioning
Management System
Repair360 manages and streamlines your back-end operation, helping you to sell more cars, reduce costs, and increase efficiency.
Dealerships need to move acquired vehicles through recon quickly and efficiently.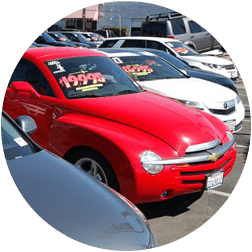 Large recon operations need to manage multiple clients and workflows simultaneously.
Auctions need to handle high volumes and sell more profitable reconditioning services.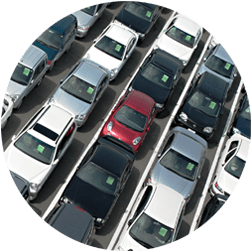 Rental and Fleet operations need to manage maintenance and damage repairs, and process inventory for resale.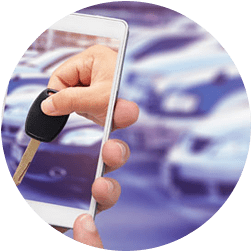 These automotive reconditioning operations are often:
Too big to run on paper
Too big to run on spreadsheets
Frustrated using a combination of tools that only do bits and pieces (parts, inspections, locate vehicles, vendor management, etc.), don't integrate with each other, and maybe not even with their vehicle management system.
Repair360 manages the complex administrative and workflow processes needed to move your vehicles through reconditioning. It relieves the need to use different tools for parts, vehicle location, workflow, time tracking, inspections, vendor management, etc.

This powerful suite of tools provides a collaborative environment where everyone stays informed and empowered to do their part and keep cars moving through reconditioning at full speed.

Tim Keen
EVP Operations, EchoPark Automotive
"AMT's software provides EchoPark Automotive a scalable tool with a common language platform. It increases our efficiency, saves costs and cycle times so we can deliver consistent high quality vehicles to our customers."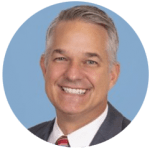 Steve Kessel
MetroTech Automotive North/South Carolina
"I just listened to it and said to myself, "Our old software was built by a company that had little insight into the automotive field. It was taking too much time to educate them about our field and requirements. Now, using AMT software, everything has been great. You can tell the authors of the software have an understanding of the Automotive industry. I would recommend AMT to anyone looking to improve, track and measure their internal automotive workflow.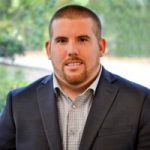 Herman Mansbart
VP Operations, Elite Rim Repair
"The team at AMT stepped up to provide a software solution that lets us know where each wheel is in the process, manages service requests and scheduling, enforces quality control, and ensures the right wheels get back to the right client and vehicle."
There's a lot to discover in Repair360.
Drop us a line or give us a ring. We love to hear from you and are happy to answer any questions.
Toll Free North America: 1 (888) 600-6898
International: +1 (949) 614-0799
sales@automobiletechnologies.com
support@automobiletechnologies.com
AutoMobile Technologies, Inc.
7957 N University Dr., Suite #141
Parkland, FL 33067, USA